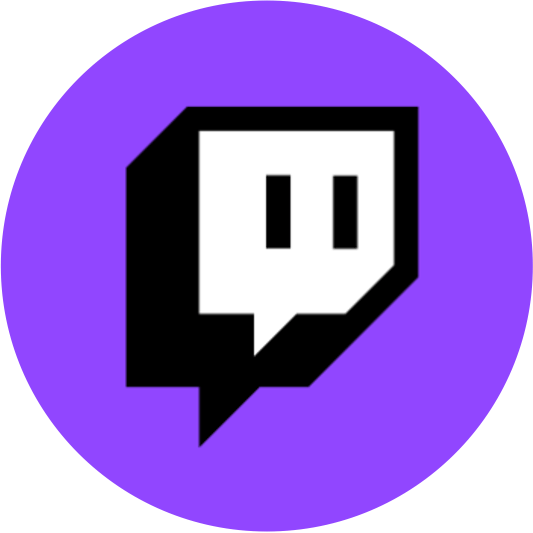 Which payment methods are available for Twitch TV?
Twitch is an American interactive live streaming service that streams an array of content including games, sports, music, lifestyle, and more. Gaming is, however, by far the most popular content that is streamed on Twitch and many see it as primarily a streaming service for gamers.
Since launching in 2011, Twitch has gone from strength to strength and has seen its popularity grow immensely. As of 2022, Twitch has around 140 million active users a month, with 71 million hours of content streamed and viewed every day. Typical Twitch users are under 35 and any users under 13 require parental permission to sign up.
Users pay subscription fees to individual channels to gain access to their content each month. Users are then able to enjoy the content of that channel and engage with the creator via the platform.
Here, we are going to take a look at which payment methods are available for Twitch TV, how much they cost, and how long subscriptions last.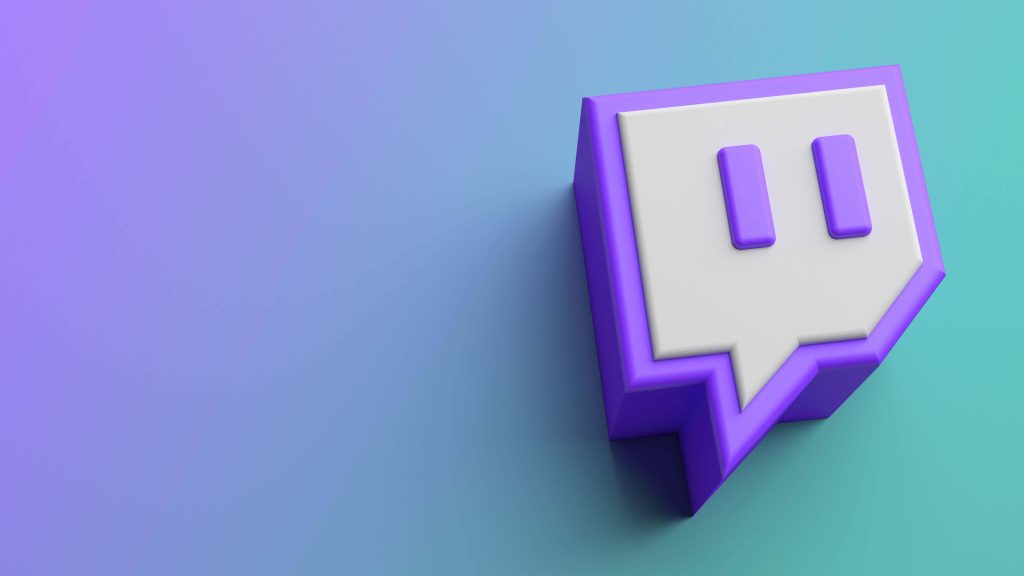 Which payment methods are available for Twitch TV?
You can pay for Twitch using regular payment methods, such as credit cards, debit cards or PayPal, or by using alternative payment methods, such as gift cards or virtual credit or debit cards. Since being bought by Amazon in 2014, you can also pay for Twitch using your Amazon Pay account or include it in your Amazon Prime package.
Twitch TV channel subscriptions are available on a monthly rolling basis or for three and six month periods. The longer subscription periods are cheaper and every subscription will automatically renew until you cancel.
Let's now jump in and take a closer look at how a Twitch subscription actually works.
How does a Twitch subscription work?
A Twitch subscription is a payment made to an individual content creator by users who view their content. The minimum amount of time you can subscribe to a channel is for one month.
Subscriptions come in three tiers: monthly, every three months, or every six months.
Monthly subscriptions cost $4.99.
Three monthly subscriptions cost $9.99.
Six monthly subscriptions cost $24.99.
You are charged in the intervals of whichever plan you choose until you opt-out by selecting 'Don't Renew Subscription'. This option can be found in the settings window of the relevant subscription page.
Prices vary in different regions of the world. For example, in the UK a monthly subscription is £3.99.
Methods for paying subscription fees
When it comes to paying for your Twitch subscriptions, there are many different options for users. Although Twitch is a secure platform, ultimately, the payment method you choose should be the one that is both simplest and most secure for you.
So let's have a look at the different options.
Credit/debit cards
Of course, the most popular way to pay for Twitch subscriptions is simply to use a regular credit/debit card as you would for any online purchase.
Although this is a perfectly acceptable method of paying for anything online, it is always a good idea to use your bank card details sparingly on the internet. Twitch is a secure platform but there are other payment methods for making online transactions that ensure your bank details are always safe and none of your financial accounts are shared on the internet.
Twitch gift cards
You can buy Twitch gift cards worth between $25 and $100. The gift cards can then be added to the account of the recipient and used to pay for subscriptions.
This is a great option if you want to buy something for a friend or relative who is a true Twitch fanatic.
PayPal
Content creators can link their PayPal accounts to their Twitch accounts so that subscribers can donate directly to them via PayPal.
Making and taking payments via PayPal is a faster and more secure way of paying online. It also allows people to make payments from one currency to another without the hassle of having to convert the money beforehand.
PayPal is free to sign up for and is faster than many other payment methods as your money is kept in your PayPal wallet and can be moved around at the click of a button.
PayPal is also highly secure and values the safety and confidentiality of its customers' financial information. The transactions are encrypted at either end and PayPal offer cover for hacks into their accounts.
Amazon Prime
Amazon bought Twitch in 2014 for $970 million, which is when Twitch's parent company was renamed Twitch Interactive. Since then, they have added Twitch membership to the Amazon Prime package. You can link your Prime account to your Twitch account and you will get one free Twitch subscription per month.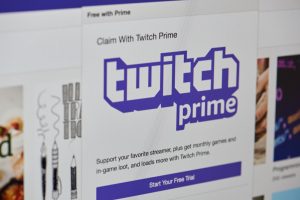 This means you can subscribe to a new streamer every month for no additional cost to the Prime member. The content creator gets $2.50 per month for every Twitch Prime subscriber.
To make use of this perk for Amazon Prime members, simply login to your Prime Gaming account. You should then see an option to 'Link Twitch Account'. Follow that link and simply enter your Twitch details to get your Prime perks!
Amazon Pay
Amazon Pay is another payment service offered to Amazon customers. It can be used anywhere you see the Amazon Pay button, including on Twitch TV. You can also use Amazon Pay on the Amazon website and by using by asking Alexa on your smart speaker. Amazon Pay offers safe and secure transactions and allows you to track everything from your Amazon account.
Amazon Pay also regularly offers deals that are solely for Amazon Pay customers.
Xsolla
When Twitch was getting started, Xsolla partnered with them to help expand their payment methods beyond PayPal and regular bank cards.
Xsolla is a cross-platform billing company that works with video game developers and publishers. Xsolla offers encrypted payments that are secure and protected. It is specially designed to help combat fraud in online gaming communities.
On your Twitch account, you can choose to 'Manage with Xsolla'.
Prepaid card providers
You can also use prepaid virtual card providers, such as Getsby. We offer both a disposable virtual card and a carbon-neutral virtual card that could pay for your Twitch subscriptions. You simply transfer funds to your virtual card and then make purchases online, safe in the knowledge that all transactions are secure.
Using a virtual card to pay for online subscriptions such as Twitch also means that you can keep your bank details offline. With a virtual card, you simply transfer small amounts of funds at a time knowing that the details of your bank account are not going to be shared or hacked in any way.

Cryptocurrency
Twitch users can also use their cryptocurrency wallets to pay for their subscriptions. Twitch accepts a range of cryptocurrencies and sometimes even offers discounts to users who pay with crypto.
Summary Twitch payment methods
There is a range of payment methods you can use to pay for your Twitch subscriptions. It is a good idea to look into what payment methods offer deals on Twitch, so you can get the most out of your subscriptions.
Also, although Twitch is a secure platform, using a secure payment option such as a virtual card or PayPal is a good way to make transactions and remain safe online.
Wellicht vind je deze blogs ook interessant: