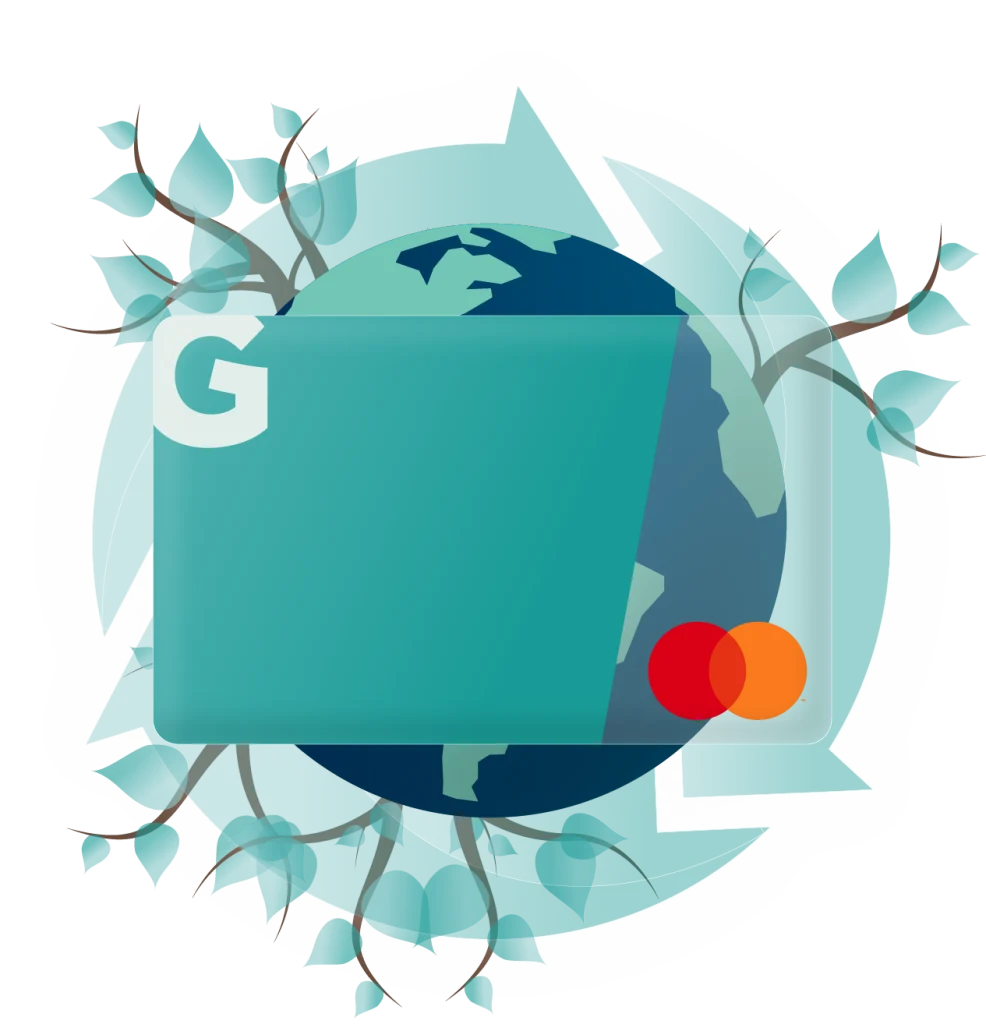 What are reloadable cards and how do they work
Thanks to the increase in online subscriptions and transactions, prepaid cards have seen a popularity boom in recent years. The reloadable and prepaid card market is estimated to reach $6.87 trillion by 2030. This is a remarkable increase bearing in mind the prepaid card market was estimated to be worth $1.73 trillion in 2019.
There are so many benefits to using reloadable cards, from added security when shopping online to better control with budgeting. You can determine how much you want to spend, and there's no chance you'll go into an overdraft or get turned down because of a credit check.
In this guide, we'll explain everything you need to know about reloadable cards. We'll cover what they are, how they work and the benefits they provide. Let's go!
What is a reloadable card?
Reloadable cards can be used repeatably and topped up with additional funds as and when you need them. They are prepaid, which means you put a set amount of money on the card before you use it.
You can only use the amount on the reloadable card, as there isn't an overdraft feature. They aren't directly linked to your bank account. This also means your money isn't vulnerable if the card is stolen, as there's no way for anyone to access your bank account through it.
Reloadable cards can help with budgeting because you can add funds as and when you need them. It's impossible to overspend as you can only use the money on the card. This can help you change your spending habits as you must budget based on how much is on your card. You might find yourself cutting back on subscriptions or unnecessary spending based on what's left on the balance.
When you compare prepaid cards to credit cards, you'll likely find that you're more conscious of your spending because you are more familiar with your financial limit. You'll know how much is on your account and how much you have spent. Credit cards, on the other hand, can tempt you to spend more because it can seem as if you have unlimited spending money.
Some reloadable cards are prepaid and virtual. However, not all prepaid cards are reloadable. Some are disposable cards, which means they are single-use. You can use a prepaid card as you would credit and debit cards, but you use a new card for each transaction.
How does a reloadable card work?
Reloadable cards work in much the same way as debit cards. You can use them in-store, online, or to withdraw money from ATMs. The one notable difference is that a reloadable card isn't linked to your bank account, so once the funds have run out, it will need topping up before you can use it again. 
You'll need to register your personal details to get a reloadable card. This is typically your full name, email address, and home address. You can then add funds online or by phone. Once the funds have been paid for, you will be asked to activate it before you can use the card.
At Getsby, you can sign up for a reloadable Mastercard card in a matter of minutes, as detailed below.
Register
You need to register for your Getsby card and top up the balance before you can use it at millions of merchants (both online and in-store). You'll need to register if you haven't used a prepaid card. You'll be asked for your email address and then sent a verification email, which you will need to approve.
Add funds
You can pay for the card and balance using Apple Pay, Google Pay, debit, or credit card. You can also use online payment methods such as Giropay and iDEAL. The card's balance can be topped up via debit or credit card. Depending on your chosen payment method, you'll be charged a percentage of the payment and a top-up fee.
Activate
Before you can use your card, you'll need to activate it. It's a good idea to use a mobile phone for this. You'll be sent an activation email within a couple of minutes after receipt of payment. Follow the instructions in the email and enter the eight-digit activation code and your mobile number when prompted.
You'll receive a code in the SMS, which you will need to confirm on the webpage. You'll be sent another activation email, which you must click on to activate your account. After this, you must complete the verification process by submitting two selfies (one smiling and one neutral) and an identification document. This could be a copy of your passport, full driver's license, or an ID card. You'll also need to submit proof of your address, such as a bill that is no older than three months.
You can easily add another virtual card to an existing account. You'll receive an activation email after receipt of payment. You can then log into your existing account, select 'Link Card' and enter the eight-digit code. Your new card will then be ready to use.
Why get a reloadable card?
Reloadable cards are great for a variety of people. You won't be subject to credit checks, which means your credit score and credit history won't impact your application. Anyone can apply for a reloadable card if they are over 18 years old and have a registered address.
It's possible to get a reloadable card, even if you don't have a bank account. You could ask someone you trust to put funds onto your card. Alternatively, you could top up the funds yourself by visiting your local Post Office and paying the balance with cash. You could also ask your employer to pay your salary onto the cards using BACS (bank transfer).
You can use a reloadable card to keep your spending separate from your household bills. The card could be used for online subscriptions, online and in-store purchases, or for holiday spending. You can easily budget how much you spend by limiting the amount you put on the card each month. You won't be tempted to overspend, as you can only use what's left on the card.
Another major benefit of reloadable cards is the added online safety and security. They aren't linked to your bank account, which means the cards can't be used to hack into your account. There's also a limit to how much is on the cards, so you can't be overcharged beyond your means. You also don't have to carry cash, which is safer when you're out and about.
Are reloadable cards safe?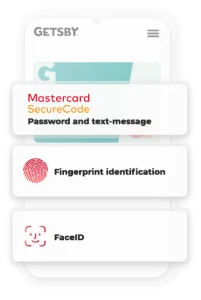 Getsby cards have multiple levels of security. The safety features include 3D Secure, biometric identification, and payment tokenisation. 3D Secure adds another verification step to payments. Along with giving your reloadable card details, you'll also be asked to give a password, answer a security question and/or confirm a one-time code from your email or mobile phone.
Biometric identification will confirm your identity using a photograph of your face, a scan of your fingerprint, or a recording of your voice. You will have to set these up before you can use them in the identification process.
Payment tokenisation means your card details are translated into a random piece of data (or 'token'). The card details will be automatically translated into a string of letters and numbers. The code will be meaningless to thieves and cannot be used to trace your card.
Reloadable cards aren't linked to your bank account, and there's no physical card for thieves to steal when you're out and about. Instead, you can connect the card to your Apple Pay or Google Pay to use it when you're in-store. Alternatively, you can just enter the card details when checking out online.
You can safely pay for online subscriptions and purchases without giving your credit or debit card details. Your personal and financial details are completely protected, so thieves won't be able to steal them.
How can I get a Getsby reloadable card?
You can get a reloadable Getsby card in a matter of minutes. After registering your email address and name on the website, you'll be directed to verify your email address. Once done, you can load money on the card via Apple Pay, Google Pay, bank transfer, or debit and credit card. You will have to further authenticate your account before you are able to use your card.
The Virtual Green Card is valid for three years and has a spending limit of €9.000 per day / €30.000 per month ( £7,758.15 / £25,860.51). There isn't a transaction fee, although the monthly fee is €0,99 (£0,85), starting after the second month.

Wellicht vind je deze blogs ook interessant: