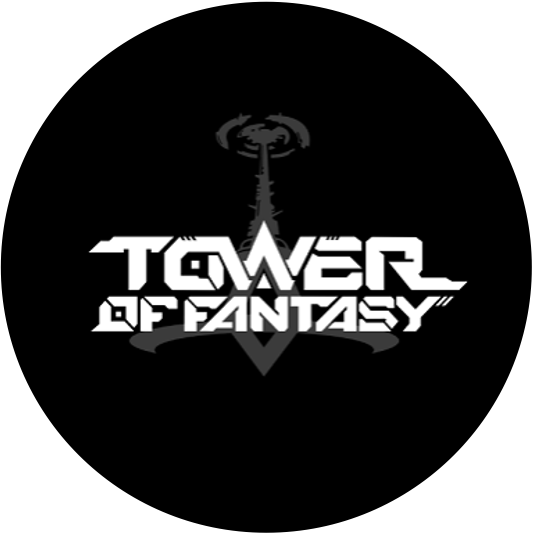 Virtual Mastercard for Tower of Fantasy
Pay for game currency and other in-app resources in Tower of Fantasy without the risks associated with entering your own card details. Regardless of whether you're an avid gamer or a parent, adding card details to make in-app gaming purchases comes with risks, from potential security breaches to children making unauthorised purchases.
Using a Getsby Virtual Black Card is the perfect way to protect your finances and increase your privacy and security online. It's also an excellent option for users who do not have access to a credit card. The Virtual Black Card is a disposable virtual Mastercard card that allows you to purchase game currency from Tower of Fantasy without needing to enter your own personal card details.
When paying with our non-reloadable debit card, you'll use a unique 16-digit number each time which is more secure. You'll also be able to set the amount of money you add to the card, perfect if you want to limit spending within the game.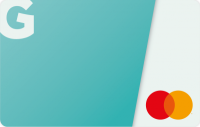 Virtual Green Card
Instant delivery
No credit check
Apple Pay & Google Pay
Card fee € 3.99
Top-up: 2.0% (min € 2)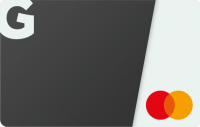 Virtual Black Card
Instant delivery
No credit check
Apple Pay & Google Pay
Card fee € 2.99 + 2.0%
5 cards per day
What is Tower of Fantasy?
Tower of Fantasy is an exciting open-world MMOPRG set hundreds of years in the future, on the planet of Aida. Players can use their mobile or PC to explore the virtual world through the eyes of a customisable avatar, completing missions and quests on the way.
Developed by Hotta Studios and released globally on 10 August 2022, the game has garnered interest from gacha fans all over the world. It has even been tipped as the perfect competitor for Genshin Impact, as the two present their anime aesthetic open worlds for gamers to enjoy.
As with any gacha game, the premise of it is to entice players into spending in-game money to receive items to use. The majority of gacha games require players to explore and complete tasks to acquire currency and earn rewards, however, there is also the option of purchasing currency with real-world funds. This is true of Tower of Fantasy, where there is gacha currency and premium currency.
Is Tower of Fantasy free to play?
While Tower of Fantasy is free to download and play, it does contain microtransactions, in the form of paid currency, that allows players to upgrade their character and buy extras such as battle passes with real funds. The game also includes bundles and promotions for players who want to purchase them. Due to some characters and weapons being rarer than others, those who purchase them with real money will get the upper hand in the game. For this reason, Tower of Fantasy does have a pay-to-win nature.
Can you buy currency in Tower of Fantasy without a credit card?
As is the case with most online games, the main way to purchase currency is by using a credit card. That said, users can also use a prepaid disposable card such as the Getsby Virtual Black Card to buy currency and other in-game resources.
A prepaid Virtual Card is similar to a debit card in that you can enter your card details for online transactions and purchase goods and services. However, with a prepaid card, you can only spend the amount that has been loaded onto the card as it's not connected to your bank.
There are plenty of other reasons why using a virtual card for purchasing gaming currency is often the best option — we'll cover these in the next couple of sections.
Accepted payment methods on Tower of Fantasy
Currently, Tower Of Fantasy only accepts credit cards for in-game purchases. However, this can pose an issue for those who do not own a credit card or would rather keep their card details separate. For this reason, prepaid cards are an excellent alternative to credit or debit cards as they are more secure and they allow you to have better control of your funds.
What are the benefits of using a Virtual Card?
There are plenty of benefits to using a Getsby Virtual Black Card instead of a credit card:
Easy to apply for: you will not be subject to credit checks when you apply for a prepaid card, so even if your credit rating is low, you will be eligible for one. This said, to successfully apply, you'll need to be over 18 years of age and a UK or EEA resident.
Control of finances: you can only spend what has been put on the card, which is beneficial if you are budgeting your own finances, or if you are a parent who wants to limit the amount of money your child has access to.
Added security: the Virtual Black Card keeps your bank details safe against data breaches and fraud by using 3D Secure from Mastercard.
Convenience: once your application is successful, you'll receive your card in seconds and you can jump straight into gaming. It's also quick and easy to add money to the card.
Furthermore, you can use your Getsby Virtual Card worldwide at over 36 million merchants that accept Mastercard payments. One for the avid gamer, this also includes the instant messenger platform, Discord. Like Tower of Fantasy, users can pay for Discord without a credit or debit card, using a prepaid Getsby card instead.
How to use your Virtual Card on Tower of Fantasy
The first thing you will need to do is register for a free Getsby account by going to the Login page and completing the registration form. Once that has been completed, follow the steps to create a card and pay for it. Within two minutes, you'll receive an access code for your new disposable card to your email address. After you've activated your card, you'll be able to use your 16-digit Mastercard number for online purchases within Tower of Fantasy.

How to fix the Tower of Fantasy parental consent and credit card requirement error message
There is nothing more annoying than having your game time disrupted. Recently, many Tower of Fantasy players have come across an error message that does exactly that. Users are finding that they are being blocked from playing by a message that states the game requires parental consent and credit card details to continue.
The main issue with the error is the game is free to play, and therefore, players should not need to enter card details to play. Another issue with the game is that it asks players for parental consent regardless of how old they are.
The cause of the issue lies with the game's authentication system, and until it has been fixed by the developers, here's what you can do to remedy it:
Log out of the account and back into it
Uninstalling and then reinstalling the game
What are the different currencies in Tower of Fantasy?
We've mentioned several of the currencies used in Tower of Fantasy and the fact some are paid. As with many gacha games, there are multiple currencies, some paid and some free. This can get a little confusing, so here's a breakdown of how they work.
As previously mentioned, Tower of Fantasy has several currencies and they consist of two types:
Summon Currency which allows you to summon simulacra or matrices.
Adventure Currency which allows you to buy in-game items to kit your character with.
Both in-game currencies are free, except the Gacha currency Tanium, which you'll only be able to gain by spending real money. The other currencies can be obtained in-game through various means such as exploration, missions and events.
The standard currency used in Tower of Fantasy is gold which you'll get for most of the activities you take part in throughout the game. For example, you can collect gold for unlocking chests, completing quests, and defeating enemies. You can then use this gold to purchase ingredients for cooking or, more importantly, pay for weapon upgrades.
Another main currency is Nucleus, which is used for performing Gatcha Pulls — in Tower of Fantasy, these are called Special Order. Completing Special Orders allows you to obtain SR and SSR weapons which are crucial for your success within the game. There are three types of Special Order and each has its own currency. These are as follows:
Special Order – Black Nucleus
Named Special Order – Gold Nucleus
Limited Order – Red Nucleus
Aside from Nucleus and Gold, there are several other currencies within Tower of Fantasy, each with a specific purpose. Players who do not want to spend money on microtransactions within the game will need to farm currency in-game. Here's a breakdown of the other currencies and how you can obtain them:
Currency
How to obtain
Black Nucleus

Exploration
Exploration Rewards
Mission Rewards
Event Rewards

Gold Nucleus

Exploration of the overworld
Advanced Pass
Achievement Rewards
Event Rewards
Mission Rewards

Red Nucleus

Dark Crystal (150/u)
Banges supply box (180 Tanium)
Tanium (60/u or 980 for 10)

Proof of Purchase

Black Crystal (150/u and 1500 per box)
Tanium (180/u)
Event Rewards
Advanced Pass

Tanium

From the Tower of Fantasy shop with real money

Dark Crystals

Exploration Advancement Reward
Achievement Rewards
Rewards for opening supply modules
Complete main quest and side quests
Event Rewards
Advanced Pass

Energy Crystal Dust

Consuming vitality to participate in activities like Joint Operations or Interstellar Explorations
Found in the Adventure Booklet when you arrive in the Banges region

Black Gold

By rolling the Weapons Galore Banner

Flame Gold

By ordering weapons with Red Nucleus (from a Limited Banner)

Base Chip

It is the byproduct of summoning matrices in the Matrix of Choices banner (Weapons Galore banner)

Merit (Activity Points)

Crew Missions
Daily Donations

Training Points

Via Training Missions that are renewed daily

Support Points

Rewarded after you finish a dungeon with other players
This said, for those who are looking to improve their chances within the game, there are several in-app purchases that can be bought using real-world money. As previously mentioned, Tower of Fantasy has one premium currency, Tanium, which is primarily converted into Dark Crystals and then used for purchases directly from the in-game Tower of Fantasy shop. Seeing as Dark Crystal can be used to buy gold, battle passes, vitality solutions, proof of purchase, red and gold nuclei, and identity upgrades, it is an incredibly valuable currency to have. Therefore, players who purchase Tanium can greatly improve their chances in the game.
How much do in-app purchases cost?
One of the most commonly purchased in-app resources is the currency Tanium. The price of Tanium is as follows:
| | |
| --- | --- |
| In-App Purchase | Price |
| 6,480 Tanium | £89.99 (€99,99) |
| 3,280 Tanium | £44.99 (€49,99) |
| 1,980 Tanium | £25.99 (€29,99) |
| 980 Tanium | £12.99 (€14,99) |
| 300 Tanium | £4.49 (€4,99) |
| 60 Tanium | £0.89 (€0,99) |
Aside from Tanium, players can purchase game packs and other resources using real funds to improve their game experience. The cost of in-app purchases differs depending on what it includes. One of the least expensive in-app purchases is the Rookie pack, which provides players with currency, cosmetic enhancements for their character, and weapon enhancements. The prices of other packs and passes from the Tower of Fantasy shop are as follows:
| | |
| --- | --- |
| In-App Purchase | Price |
| Advanced Pass | £17.99 (€19,99) |
| Adventure Pack | £4.49 (€4,99) |
| Dark Crystal Giftpack | £4.49 (€4,99) |
| Rookie Supplies | £0.89 (€0,99) |
How do you purchase currency in Tower of Fantasy?
You can either earn currency in-game by completing challenges and exploring, or you can fast-track your way to success by dipping into your own pocket and paying for Tanium or game packs using real money. This is done through the Tower of Fantasy shop using a credit card or prepaid Virtual Card powered by Mastercard.
Tanium can be bought on its own or can be obtained when a player chooses a special pack. When you buy Tanium for the first time from the store, you will be rewarded with an equal number of Dark Crystals. Additionally, you will also receive 300 Tanium when you purchase Monthly Pass Supplies, The Rookie Supplies, Adventure Pack, or Matrix Chip.
Summary
The only approved payment method for Tower of Fantasy is a credit card, however, a prepaid Virtual Card is a great alternative for those who want more security when purchasing gaming currency online. The Virtual Black Card gives you added security in the form of protection against data breaches, using 3D secure from Mastercard. Furthermore, a disposable Getsby card allows parents to limit the amount of money their children have access to — this is particularly useful to avoid unauthorised payments on a credit card.
Getsby cards are also ideal for those who do not have access to a credit card due to a low credit score. The card is not linked to a bank account, and therefore a credit report is not an eligibility requirement. This said, to apply for a Virtual Card, you still need to be over the age of 18 and a resident of the UK or EEA.