Live streaming is a type of broadcasting that lets you create and share videos in real-time. Some live streams are private and can only be accessed by invited members, while others are public and could go out to an international audience.
In the first quarter of 2021, it was estimated that a global audience watched 8.06 million hours of live streams on leading gamer platforms. However, it's not just gaming and esports platforms that utilise live broadcasting.
Many celebrities, companies, and the general public use live streaming to connect to a wide audience. One of the most popular streaming platforms that have emerged in recent years is StreamYard.
There are various features that StreamYard offers to enhance your broadcasting experience with StreamYard, so we've compiled this guide to help you decide whether this is the streaming software for you.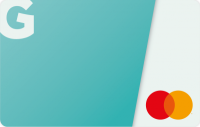 Virtual Green Card
Instant delivery
No credit check
Apple Pay & Google Pay
Card fee € 3.99
Top-up: 2.0% (min € 2)
Get started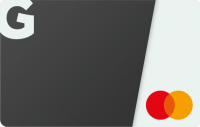 Virtual Black Card
Instant delivery
No credit check
Apple Pay & Google Pay
Card fee € 2.99 + 2.0%
5 cards per day
Get started
What is StreamYard?
StreamYard is a live streaming software that lets you broadcast on your browser via Facebook, Twitch, YouTube and other social media platforms.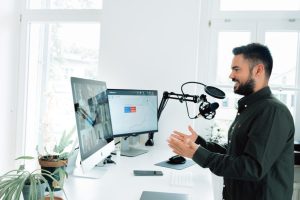 Many people use StreamYard to host events, meetings and podcasts and stream them so that they can reach a wide audience across multiple channels. The streams can be customised to suit the user, as there are various options for the title, background colour and theme.
Livestream comments made through YouTube and Twitch are supported by StreamYard and can be displayed on your virtual studio. You can respond to these comments during your stream to encourage discussion.
How does StreamYard work?
The first thing that you need to do to create a broadcast is to select which platforms you want to stream to. You can maximise your exposure by simultaneously streaming to multiple social media platforms on the Basic or Professional plans. You can then add yourself and a set amount of guests to your stream. This is done by sending them an invite link over email, text or DM.
There are different layouts that you can choose for your stream. For example, you can opt to display yourself and your guests' screens next to each other in rectangular, square or triangular formats. StreamYard also allows you to brand your livestreams by using a brand colour scheme and theme. This can be helpful if you want to increase brand awareness.
The streaming software is supported by browsers such as Chrome, Opera and Firefox. However, Safari and various other browsers don't have the technology that is compatible with StreamYard. Google Chrome is usually the safest bet as it usually offers the best performance.
As streaming uses a lot of data, Wi-Fi won't work as well. It's advisable to hardwire (ethernet) to your router, although you can use your current ISP or 4G provider.
StreamYard doesn't currently support third-party applications, which means that you won't be able to connect it with other apps (such as Microsoft Teams or Google Workspace).
Is StreamYard free?
There are three pricing plans for StreamYard: Free, Basic and Professional. The payment method for StreamYard is fixed to US dollars, which means that you will need to be aware of the conversion rate if you are paying in a different currency.
Below is a breakdown of what you can expect from each package:
Free
The free plan may appeal to beginners in the broadcasting field as they don't have to commit to paying a monthly or annual fee. This option enables you to share your screen and have up to six participants on-screen. You can also have up to 10 people in the broadcast studio, which lets you add and remove participants throughout the stream.
You can add brand colours and banners to your live broadcast on the free plan. You can also add a virtual background, as long as you have a greenscreen behind you on the stream. There is a limit of 20 streaming hours on the free plan, which may not be suitable for streamers who want to broadcast professionally.
Basic
The Basic plan costs $20 a month if you pay annually or $25 if you pay monthly, which means that you can save $60 by paying annually rather than monthly. This plan offers unlimited streaming, and the first six hours of each stream are recorded and available for audio and video download.
You can add up to 10 participants to any live stream on the Basic plan, as well as simultaneously stream to three platforms. This plan also allows you to stream up to one hour of pre-recorded streams or an uploaded video. You can upload an image or GIF to use as a background, in addition to adding a logo and overlay to your stream.
Professional
The Professional plan costs $39 a month if you sign up for an annual membership or $49 if you pay month by month. Signing up for an annual plan would cost you $120 less a year than paying monthly.
As with the Basic plan, the Professional plan lets you have up to 10 participants on the live stream. You can also have up to 12 people waiting in the broadcast studio so that you can easily swap people in and out of the broadcast. The Professional plan lets you broadcast to eight different platforms at the same time and records the first 10 hours of each stream so that you can download the videos and audio.
This plan lets you stream in Full HD (1080p), which is supported by LinkedIn, YouTube and Twitch. You can also stream in Full HD if you have 1080p access on Facebook, Periscope and Twitter. You and your audience will need a good internet connection for 1080p to work properly.
How can I pay for StreamYard?
StreamYard doesn't accept PayPal, which means that you will have to pay via a credit or debit card. Virtual credit cards are beneficial for online payments as they offer better security. Your bank account isn't directly linked to the virtual card, which means that your account isn't in danger if there is a security breach on the StreamYard website. You also aren't at risk of going overdrawn when you use a virtual card.
You can cancel your subscription at any time. Although your previous charges won't be refunded, you will have access to your plan features until the billing cycle ends. StreamYard offers a seven-day money-back guarantee when you first make a purchase. You can cancel your plan during the first week for a full refund, but you won't get your money back if you cancel after seven days.

What are the advantages and disadvantages of StreamYard?
One of the benefits of StreamYard is that it allows up to six guests on streams made via the free plan. This encourages debates and interviews, which can improve the quality of your content. StreamYard lets you simultaneously broadcast your streams across multiple platforms, including Facebook, YouTube and Twitch. However, you can only stream to three platforms on the basic plan and eight on the Professional plan, which is less than some alternative options.
Broadcasting across these platforms can increase your exposure and help you to reach a larger audience. However, Instagram does not support unofficial streaming on its app, which is why StreamYard does not offer the platform as a supported destination.
StreamYard lets you relay your streams through your profile, groups and pages on Facebook. This also applies to LinkedIn, which offers three destinations: your LinkedIn profile, LinkedIn event and LinkedIn page. You can stream through Twitter via the Periscope app, which enables you to embed video broadcasts through tweets.
In total, there are nine broadcasting destinations that you can choose from with StreamYard. However, the streaming software also offers a Custom RTMP option, which lets you add your own destination channels so that you can stream on your own RTMP-compatible business sites.
It's important that your audience feels like they can participate in your streams, as this can help build a community of loyal fans or customers. StreamYard live streams allow audience members to make comments and view the live messages that others are sending. You can also respond to the comments in real-time, which encourages interactions throughout your broadcast.
Aside from live streaming, StreamYard also allows you to pre-record videos, which is especially helpful if you want to record a lecture or presentation in advance. The streaming software also supports videos that have been uploaded from local sources, so you can use clips that are ready-made made to your account (in MP4 or MOV format).
Unfortunately, the only way that you can broadcast pre-made videos is by sharing them during a live stream. You cannot schedule ready-made clips to stream on their own, as this streaming platform is designed for live broadcasts only. However, you can record live broadcasts and download the audio and visual formats once the stream has finished, which means that you can repurpose the content. For example, you could take the audio from a live stream and turn it into a podcast episode at a later date.
How can business owners use StreamYard?
Businesses can use StreamYard to connect with customers and directly answer any questions that they have, in addition to showcasing products and services. Your business can also host internal meetings and lectures, which is especially beneficial for companies that have hundreds or thousands of employees.
StreamYard can also be used to host workshops, conferences and webinars, which can be cheaper and more accessible than hosting in-person events.
Companies can pay employee account subscriptions using virtual business gift cards for extra security if they want different team members to host their own events.
How can I make money through StreamYard?
StreamYard lets you attach a banner to your broadcast, which you can use to advertise your payment details to encourage audience members to leave you a tip. For example, you may want to add the details of your PayPal, Buy Me A Coffee account or Patreon.
You could also collaborate with brands by using their products or giving them a shout-out during your live stream. Many companies will pay content creators for exposure, especially if they have a large and dedicated audience. Your partnered brand may even give you a promo code to pass on to your audience and will pay you a commission fee every time someone uses the code.
How does StreamYard compare to other live streaming software?
One of the most popular streaming software is Wirecast, which is compatible with both Windows and macOS. The pro version lets up to seven guests join a live stream via a built-in video conferencing solution. This is one more than StreamYard's free version, although StreamYard allows up to 10 guests to participate through the Basic plan.
Wirecast allows you to easily use pre-recorded videos in the stream and instant replay. The pro version has a high price point, but it does offer extra features such as an 8-track audio output, multi-track audio recording and live scoreboards.
vMix, a Windows-specific software, has more pricing tiers on offer than StreamYard, with five different plans, including a free plan. The broadcasting software features native support for multi-bitrate streaming, which offers users a better experience when watching the live stream. the streaming software also features instant replay and a slow-motion feature.
VidBlasterX also has a range of plans for various budgets, although it doesn't offer a free version as StreamYard does. Studio users can record streams to local disks and can display outputs on a monitor of the user's choice. However, VidBlasterX is only compatible with Windows and cannot be used on macOS.
Unlike many other streaming platforms, StreamYard doesn't track KPIs to help you keep track of your broadcast's performance. You will only be able to see the current viewership count during your livestreams, rather than the stream's entire audience engagement statistics.