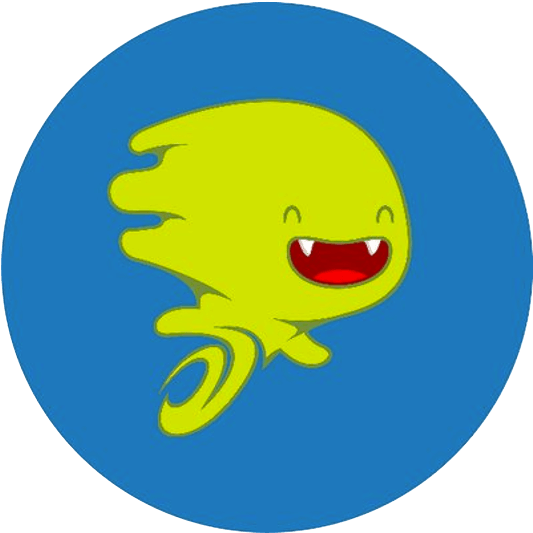 Distrokid: How it works and how to pay
Following the rise of streaming platforms, many artists are looking for the easiest ways to share their music with fans and industry professionals. One such method is via music distribution services such as Distrokid. This service allows you to share your music across multiple different platforms across the globe.
Continue reading to find out how Distrokid could elevate your profile as a musical artist and how you can receive payments from the various streaming platforms. We'll also look at the payment packages and how you can pay for your Distrokid subscription.
What is Distrokid?
Distrokid is a digital music distribution company that helps musicians share their songs on streaming services. Along with music, the distributor sends your data and cover art to streaming platforms such as Spotify, Apple Music and Amazon Music. Songs can also be shared on social media platforms like Instagram, TikTok and YouTube.
According to Distrokid, the service distributes one-third of all new music worldwide. Part of Distrokid's appeal is that it lets users upload unlimited music for a single subscription fee. Distrokid claims to be the only music distribution service that lets its users keep 100% of their earnings In comparison, several other music distribution services charge artists per single or album and then take a percentage of streaming earnings.
Three different packages are available on the Distrokid platform: Musician, Musician Plus and Ultimate. Some of the features in the different packages include video generators, daily streaming statistics and customisable release dates for the music. 
How does Distrokid work?
After you've signed up for a Distrokid account, you can personalise your artist page with your musical influences to help you connect with similar artists. You'll also be prompted to input your social media information to help more people connect with you.
You can earn money based on how many people stream your music via the music platforms. Distrokid collects payments from the music streaming services and passes 100% of the earnings onto you as the artist (minus banking fees and sales tax).
Another benefit of Distrokid is that it allows you to split earnings between multiple people. For example, if three people are in your band, you can request that the money be split three ways. The higher-tier packages also allow multiple artists to be registered with a single account, which is a great option for music producers.
The distribution platform is popular amongst artists who want to build their online presence and potentially attract the attention of record labels. The payment plan also helps independent artists save and earn more money. The subscription-based service can help you save money in the long run if you plan to release music every month. However, it can work out more costly if you plan to share music infrequently.
How much does Distrokid cost?
You can choose from three payment plans, varying from as little as $1.92 per month to a premium package of $89.99 for 12 months. The payment plans are explained below, including some of the special features:
Musician
Price: $1.92 per month or $22.99 billed annually

One artist

Upload unlimited songs

Upload unlimited lyrics
Musician Plus
Price: $3.33 per month or $39.99 billed annually

Two artists

Includes everything in the Musician plan

Customisable release dates

Daily streaming statistics
Ultimate
Price: $7.50 per month or $89.99 billed annually

Five to 100 artists

Includes everything in the Musician and Musician Plus plans

Customisable preorder date

Synced lyrics for Instagram
It's important to remember that your music will only stay on the various streaming platforms as long as you continue to pay the subscription fee. The music will be removed from the streaming platforms if you cancel your subscription or miss a payment. However, you can opt into the Leave a Legacy option, ensuring your music won't be removed from the streaming platforms if you stop your subscription.
You will need to add the Leave a Legacy feature to each single or album you want to secure on the various streaming platforms. This feature is an additional charge to your subscription fee. The feature costs a one-off fee of $29.99 per single or album you want to secure on the streaming platforms.
Distrokid charges sales tax based on the applicable rates in your country. The tax may be applied to your recurring or one-time payments.
How to pay for Distrokid?
You can pay for your Distrokid subscription using the following payment methods:
Visa
Mastercard
Discover
American Express
Google Pay
Apple Pay
Distrokid is not currently accepting payments via PayPal
Pay for Distrokid with a prepaid card
There are many benefits to managing your Distrokid subscription via a prepaid card. They are a good way to help you budget and ensure you don't overspend. You can use separate prepaid cards for specific transactions. For example, you could add the equivalent of $7.50 to one card to cover your month's subscription for the Musician Plus payment.
Prepaid cards aren't directly linked to your bank account, so Distrokid won't be able to charge you more than your subscription fee accidentally. Prepaid cards also reduce the risk of cybercriminals stealing large sums of money for the same reason.
You will be charged annually or monthly on the date that you originally signed up to the Distrokid subscription. Your subscription won't renew if you don't have sufficient funds on your prepaid card, so you must ensure you add enough money before the renewal date.
Getsby offer two types of prepaid card: our reloadable Virtual Green Card and our single load Virtual Black Card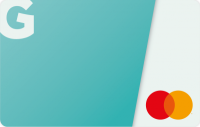 Virtual Green Card
Instant delivery
No credit check
Apple Pay & Google Pay
Card fee € 3.99
Top-up: 2.0% (min € 2)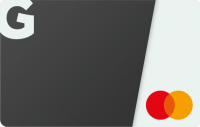 Virtual Black Card
Instant delivery
No credit check
Apple Pay & Google Pay
Card fee € 2.99 + 2.0%
5 cards per day
When do I get paid from Distrokid?
You will be given the earnings and payment reports when Distrokid receives them and have processed your earnings from the various streaming services. This will usually occur every month. However, the reports usually reflect your earnings from three months ago. For example, you won't receive the royalties from streams in January until April.
It's important to remember that the various streaming platforms issue payment reports at different times and frequencies. For instance, Apple and Spotify would likely update streaming statistics and earnings on different days.
When you request payment withdrawals from Distrokid, you can expect to receive the funds up to 14 days after making the request. The completed withdrawal report will appear on your account. Distrokid's payout processor Tipalti will also email you to confirm the payment. It's advisable to check your bank account to confirm that the funds have entered your account too.
If your withdrawal is rejected for whatever reason, you will be notified via email. This could happen if your bank details are wrong. The money will return to your Distrokid account, where you can request payment again.
How do I withdraw earnings from Distrokid?
Distrokid offers multiple different withdrawal methods for you to withdraw earnings. This includes:
PayPal
wire transfer
eCheck
paper cheques
You can change your requested payment method by logging into your profile and clicking on "Payout Method". However, you won't be able to enter your payment details until you have funds to withdraw from the Distrokid Bank. You will be notified about the funds once they enter your account.
Overview
Distrokid is a digital music distribution service that helps musicians share their songs across multiple streaming platforms. You can choose from three payment plans depending on if you are an independent artist or a producer who manages multiple artists. There is the option to pay monthly or sign up for a 12-month subscription.
You can pay for your Distrokid subscription through various methods, such as Visa and Mastercard. It's also a good idea to pay for this service via a prepaid card because you can choose to add just enough funds to cover your subscription. This ensures you aren't overcharged if you are mistakenly listed for a more expensive payment plan. Your bank account will also be safe from cybercriminals because the prepaid card isn't directly linked to it.