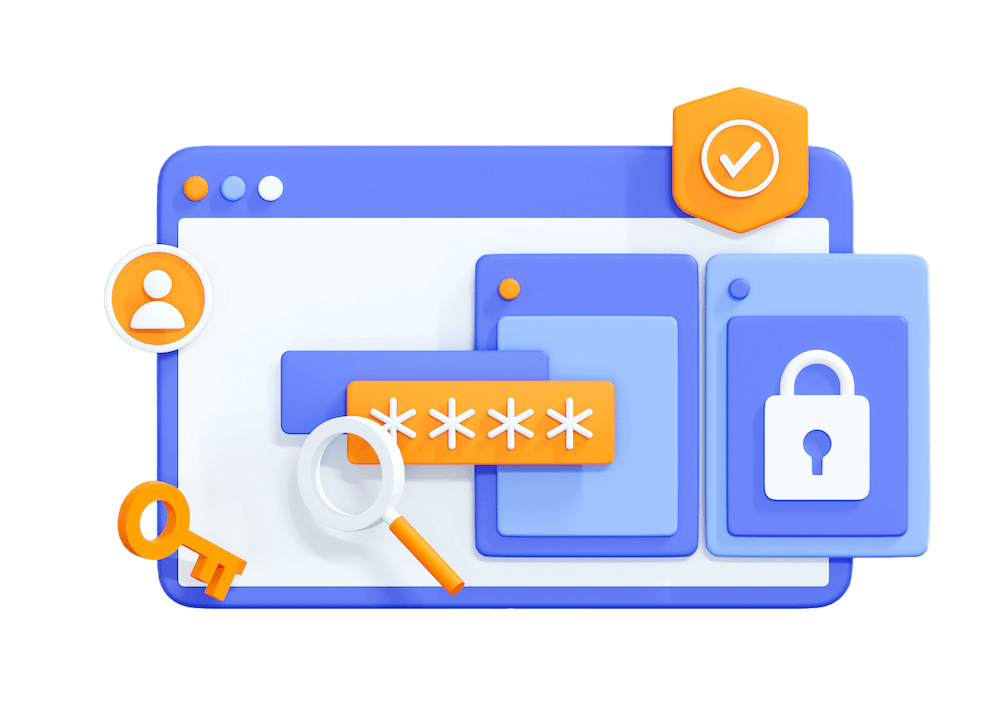 The best privacy and security apps 2023 (Android & iOS)
Updated: 01/11/2023
In a world where we live much of our lives online, it's essential that you know how to keep your personal information and data safe. There are numerous ways that cybercriminals can steal your personal and financial details if you don't take precautionary measures.
In recent years, there's been an increased risk of online scams and fraud, especially credit card fraud. In 2020, card theft led to a global loss of $28.65 billion. It's all too easy to download malicious software accidentally or have your card details stolen unless you have the right protection.
We want to help you stay safe online, so we've found the top privacy and security apps for iOS and Android phones. Continue reading to find out how you can protect your data and secure your online accounts.
ExpressVPN
With server locations in 94 different countries, the ExpressVPN app allows you to change your true IP address and location to anywhere else in the world. The VPN service allows you to stream, watch and listen to content from otherwise blocked and censored websites. The VPN will also protect your device from hackers when you use public Wi-Fi networks.
For an additional fee, there are a number of advanced features to choose from, such as Threat Manager (to block apps communicating with malicious third parties) and Network Lock kill switch (which blocks traffic if the VPN connection drops).
Available on: iOS & Android
Cost: in-app purchases from £10.07/€11.59 to £86.99/€100.12. 30-day money-back guarantee
1password
Remembering passwords and usernames for your various online accounts can seem like a nightmare. Luckily, 1password does all the work for you. The app stores all your usernames, passwords and forms so that yhttps://1password.com/ou don't have to remember each one. The password manager app can autofill the required information on each login page for a quick and easy sign-in.
You can safely share sensitive data with your loved ones, even if they don't have an account with 1password. With the family account, you can update shared logins and passwords across multiple devices to ensure no one is accidentally locked out.
Available on: Requires operating systems iOS 14.0 or later & Android models 8.0 and up
Cost: from £3.79/ €4.36 p/m for individuals to £239.99/ €276.21. Free for the first 14 days
Mcafee
Mcafee offers multiple levels of protection, such as antivirus, secure VPN and identity monitoring. You can browse the web knowing that your identity, location and device are safe from malicious software and cybercriminals.
The app has separate features to suit the different needs of iOS and Android devices. This ensures that the Mcafee system is able to protect your device against the latest phishing and malware attacks. The iOS version will also scan your device for the latest updates so your phone is fully protected.
Available on: iOS & Android
Cost: in-app purchases from £0.89/€1.02 to £189.99/€218.67
GlassWire
GlassWire is a network monitor & security tool. You can use the app to monitor your WiFi network activity to see which devices and apps are using your network or mobile data. The in-built firewall also blocks apps from accessing your network until you allow or deny access.
The Android app will notify you if there are any suspicious anomalies in your network traffic as well as abnormal data consumption. You can keep track of past and present network data via the app in an easy-to-read graph.
Available on: Android
Cost: Free version or in-app purchases from £0.89/€1.02 to £4.59/€5.28
Notesnook
Whether you're noting down your weekly shopping list or keeping track of a work project, the Notesnook app helps keep your notes safe with end-to-end encryption. You can save and share information with zero tracking or spying.
You can add videos, images and file attachments to your notes and export them at any time. The app will remain locked even if your device is unlocked, which stops anyone from stumbling upon your private information. Don't worry if you're not connected to a network — you can make notes offline and sync them instantly when you're back online.
Available on: iOS & Android
Cost: Free version or in-app purchases from £0.99/€1.14 to £52.99/€60.99
Protect your privacy with a prepaid card
For added security, it's a good idea to use a prepaid card when you purchase apps on the App Store or the Google Play Store. The cards aren't directly linked to your bank account, which means cybercriminals will never have access to your total funds. You can only add a certain amount of money to your prepaid card at any time. This limits the number of purchases fraudsters can make if they do gain access to your card details.
If you use a credit card over public Wi-Fi, for example, your bank account could be hacked by cybercriminals who have compromised the connection. On the other hand, if you use a prepaid card over public Wi-Fi, there is no way that cybercriminals can use it to access your bank account.
You can also use prepaid cards to safely buy from thousands of merchants both online and in-store, as well as through PayPal. It means you can shop safely while knowing that your bank account and financial details are fully protected.
Getsby offers two types of virtual card: our reloadable Virtual Green Card and our disposable Virtual Black card.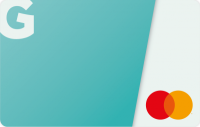 Virtual Green Card
Instant delivery
No credit check
Apple Pay & Google Pay
Card fee € 3.99
Top-up: 3.0% (min € 2)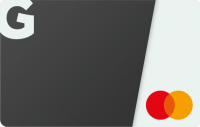 Virtual Black Card
Instant delivery
No credit check
Apple Pay & Google Pay
Card fee € 2.99 + 3.0%
5 cards per day
FAQs
What apps should not be on my phone?
Although it can be tempting to download the trendy new gaming app or a local weather app, you should be cautious. Countless apps on app stores will request access to your location, full name and other types of personal data when you go to download them. The apps will then sell this information to third parties, which could put your privacy and security at risk.
Who can see what I do on my phone?
When you download a new app, it's likely that you agree to the Terms and Conditions without fully understanding what they are. You could be giving an app access to your location, contacts, camera and microphone without even realising it.
When you download a new app, you should try to see what permissions the app wants so that you can decide whether you're happy to share that information. If you don't feel happy sharing that level of personal information, it's advisable to try and find another app to use.
How can I tell if my phone is being monitored?
The following are some tell-tale signs that your device may be monitored. However, it's important to remember that these are indicators rather than definitive signs.
Slow performance – malware could be causing your phone to lag because it's sending your personal data, photos and documents to an external server

Overheating – your phone may be overheating because malware is constantly operating in the background

Abnormally high data usage – hackers may be using your data to remotely access your phone to transfer your information and files to an external server

Random reboots – a hacker may have remote access to your phone and is trying to reset the password and username for your online accounts so they can gain access

Strange text messages – a hacker may be using your phone's text system to communicate with their server or to encourage you to click on sinister links
Do apps collect personal data?
When you download an app, you'll likely have to authorise the app to access personal information such as your contacts, location or your documents. The apps may need access to this information to help their systems run properly. If you want your weather app to forecast the weather in your location, for example, it makes sense that it requests access to your location. However, the app may want access to your information so that it can sell it to third-party companies. This could lead to a number of spam calls or potential cyber-attacks.
You need to be aware of what information you allow your apps to collect to protect your online privacy and security. Try to read the Terms and Conditions before you download an app. This will help make sure you are aware and comfortable with the level of personal information that you are sharing.
Summary
Protecting your personal data is an essential part of having an online presence. Luckily, there are a number of iOS and Android apps that you can download that will protect you against malware, viruses and cybercriminals who may try to steal your data.
As a minimum, you should try to take basic steps such as using a VPN or encrypted connection when using public Wi-Fi networks. However, it's advisable to use iOS and Android antivirus apps to help protect your device if you accidentally download malicious apps or click on a harmful link. Many apps include additional security features that can offer better protection to your phone, such as password encryption and firewalls.