Virtual Mastercard Card for OpenAI API and ChatGPT Plus
Open a paid plan for OpenAI API's* or ChatGPT Plus today using the Virtual Green Card from Getsby. The Green Card is a reloadable Mastercard card that can be linked to your account to Pay as You Go for your monthly usage or Plus subscription.
Unfortunately, not everybody has access to a credit card and PayPal is not accepted payment method, making our cards a great alternative. Green Cards can easily be added to your account without you worrying if the card will be rejected.
* Payment for OpenAI API is temporarily unavailable.
Reloadable Virtual Card
The Green Card is ideal to pay for your $ 20/month Plus subscription, but also for developers buying tokens due to the monthly spending limits. You can easily manage your account balance by adding funds via credit card or instant bank transfer.
For security reasons, please note that you can freeze/unfreeze your card at any time. This gives you complete control to prevent unwanted charges or hidden fees. As a bonus for using the Green Card, we plant a tree 🌳 for every € 100 you spend with your card.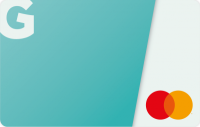 What is ChatGPT?
Let's be honest, OpenAI and ChatGPT have been booming ever since the official launch on November 30th 2022. People have been exploring the possibilities, but what is it exactly? ChatGPT is an AI Chatbot initially developed by Open AI to be used for customer service. The chatbot is trained to respond like support teams would on customer questions. However, ChatGPT is also used for other solutions, like writing code, blog posts, stories and translating.
Is ChatGPT free?
The simple answer is, yes ChatGPT is free – for now. It's free for personal use and commercial use. Seeing that the tool is in feedback stage, OpenAI's strategy is most likely to have as many people use it to obtain more data to fine-tune the model and service.
OpenAI has launched a $20/month paid version recently, called ChatGPT Plus. Although the functionalities for the Plus plan are similar to the standard free plan, it does come with benefits. You get early access to the latest features, faster response times and you always have access to the chatbot whenever there is peak usage.
Besides the Plus plan, there is also a Pay as You go plan for OpenAI's API – GPT-3. You simply select a language model that suits your (developer) needs, and pay per 1K tokens used. You can choose between Ada, Babbage, Curie and Davinci – which is the most powerful and similar to ChatGPT.
What payment methods are accepted for OpenAi and ChatGPT Plus?
After creating an OpenAI account, users can select "Payment methods" under the Billing tab to add a payment card. Any of the following cards are accepted:
Mastercard
Visa
American Express
Discover
Diners Club
The same methods are accepted to pay for ChatGPT Plus.
Is PayPal accepted to pay for ChatGPT?
Unfortunately, you cannot use PayPal to pay for you subscription. OpenAI does not mention if they have any intention of adding PayPal to the payment methods.
How to pay for ChatGPT without a credit card?
We understand that not everybody has access to a credit card and PayPal is not an option. Others may not want to expose their real credit card details in a BETA system due to a possible data breach. In all of these cases our Virtual Cards are the way to go. They do not require a credit check and shield your real card details.
How to use your Getsby Virtual Card?
You will receive an access code for your virtual card by email within 2 minutes after your payment has been received. After activation, use your 16-digit card number to subscribe to ChatGPT Plus and be sure your real credit card number is secure. You can also setup the card in your OpenAI account to pay for your monthly invoices.
In some occasion transactions with your virtual card can be declined.
There are a few common reasons for a card decline:
Insufficient funds in the account
The billing address does not match the card information or address on file
You're entering incorrect card information
You will be able to retry up to three times before your card is blocked.
Please keep in mind when purchasing online outside the Eurozone, a FX fee is charged. Calculate the correct value for your one time use card (link) based on the current Mastercard exchange rates for USD and GBP, including 2.00% FX costs.