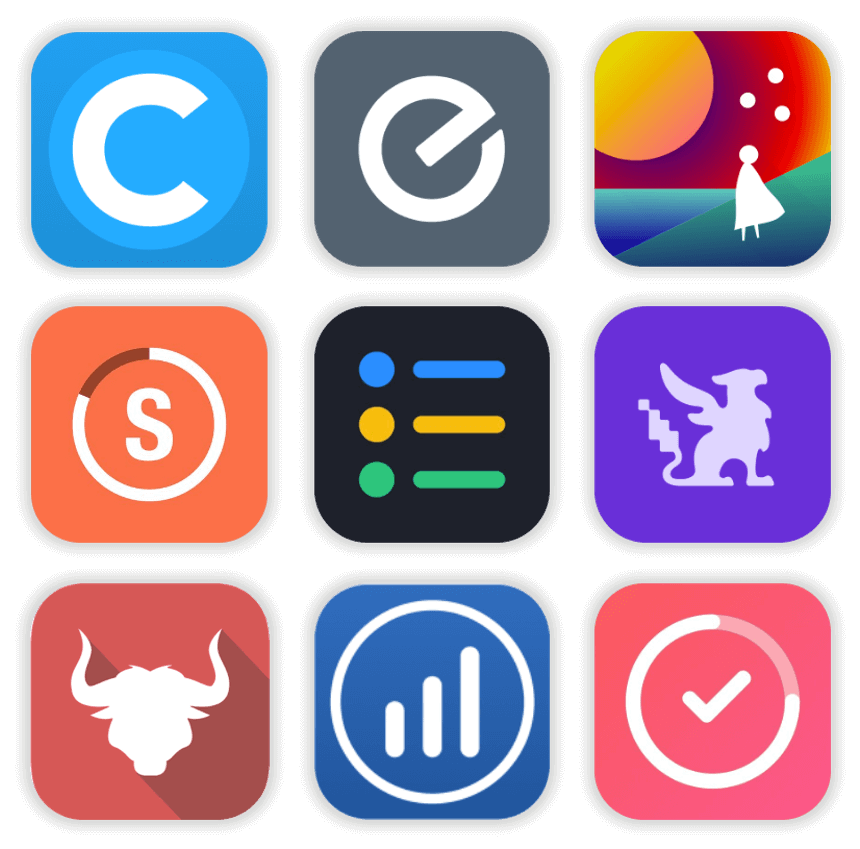 The 9 best habit tracker apps
Most of us have habits we wish we could change but can't seem to do so. Breaking a habit is extremely difficult — especially if it's one you've had for years.
Not all habits are bad, though. Perhaps you want to adopt a new habit, like regular exercise, healthy eating or better financial management.
Whether you want to get better at budgeting, improve your health or ditch a bad habit like smoking or overeating, tracking your habits makes it much easier to achieve your goals.
What is habit-tracking?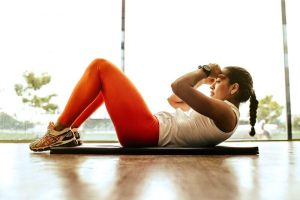 Habit-tracking is where you document how well you stick to good habits or how long you've gone without bad ones.
Habit trackers take many forms — calendars, diaries and spreadsheets — but the most convenient and effective way to track your habits is to download a habit-tracking app onto your mobile device.
In this article, we'll reveal nine of the best habit-tracking apps currently available to download on the Apple App or Google Play stores.
9 of the best habit tracker apps
Jump to:
1. Streaks
Encouraging you to form good habits, Streaks allows you to create up to 24 tasks, such as "Eat a healthy meal", "Go to the gym", "Don't smoke", or "Practice a foreign language".
For every day you perform a particular task, its streak will be extended. However, if you miss a day, your streak will revert back to zero. You can set the days for tasks that aren't to be completed daily, for example, walking to work, going to the gym and avoiding junk food.
If you are an iOS user, Streaks can automatically track goals like walking a certain number of steps or running a particular distance using data from the Health app.
Pros: Uses Apple's Health app to track certain goals automatically
Cons: The Android version isn't as good as the iOS version
Apple Store Rating: 4.7*
Google Play Store Rating: 3.9*
Cost: £4.99
2. Productive
If you're new to tracking habits, you'll find Productive particularly useful. As well as being easy to use, you start by answering several questions about your lifestyle so the app can suggest some habits you may wish to adopt and advise on the time of day it's best to do them.
Rather than being presented with a whole day full of tasks, you can create a schedule for morning, afternoon and evening habits to make your tasks more manageable.
What's more, the app has an 'Explore' section, which gives helpful information and tips on things like meditation and weight-loss mistakes.
Pros: Easy to use, gives suggestions and provides helpful tips
Cons: Users have reported issues with the streak feature
Apple Store Rating: 4.5*
Google Play Store Rating: 3.7*
Cost: Free to £6.49 per month
3. Habit Tracker
The best thing about Habit Tracker is how easy it is to use. You add your habits, track them with stats and notes and analyse your progress with charts that change colour as you tick each one off. 
The yearly view feature lets you see your everyday results all at once, and you can set multiple reminder notifications for individual tasks.
Again, Habit Tracker syncs to the Health app to automatically track your steps and workout sessions, so you don't have to worry about remembering to input the data. Plus, it encourages you to stay motivated by allowing you to sync your habits with your friends.
Pros: Easy to use and lets you sync habits with friends
Cons: Works better on iOS than Android
Apple Store Rating: 4.8*
Google Play Store Rating: 1.7*
Cost: Free to £5.99 per year
4. HabitBull
HabitBull is another simple habit-tracker app that gives you visual data on your performance via charts and graphs. It lets you view a whole month in one go, which means you can easily see the days on which you broke one or more of your habits.
Like Streaks, you can set the number of days for non-daily tasks, and another bonus is that each habit has its own calendar, which can be linked to the Google Fit app.
As well as all that, you can export your data in CSV format so you can analyse it yourself, it gives you your success rate as a percentage, and it provides inspirational quotes and images to keep you motivated.
Pros: It can be linked to the Google Fit app, and you can export your data in CSV format
Cons: Online support is limited
Apple Store Rating: 4.4*
Google Play Store Rating: 4.4*
Cost: Free to $19.99 per year
5. Strides
One of the simplest apps on this list, Strides is ideal for those who like tracking their habits in list format. The design may be basic, but this enables you to track your habits easily and gives you the best chance of adopting healthy habits or breaking bad ones.
Strides comes with more than 150 templates, so you can get started quickly and create your own ones too. You also get progress reports to help you stay motivated, you can set streak goals, and you have the option to track by habit, target, average or milestones.
Pros: Simple design, more than 150 templates and free progress reports
Cons: Not available for Android devices
Apple Store Rating: 4.7*
Google Play Store Rating: N/A
Cost: Free to £27.49 per year
6. Fabulous
Like Productive, Fabulous starts by asking you a set of questions about things like your energy levels and sleep, as well as your personal relationships and financial situation. Again, the app will then suggest which habits to adopt at certain times of the day.
Aiming to transform your life in just 19 days, this is an extremely comprehensive app — meaning it's not to be taken lightly. Fabulous has an extensive array of features, including a digital in-app diary and reminder messages, to help you ditch your unhealthy habits, stick to the healthy ones and continue to do so as a way of life.
Pros: Suggests which habits to adopt when and takes habit tracking seriously
Cons: It requires you to be fully invested
Apple Store Rating: 4.4*
Google Play Store Rating: 4.2*
Cost: Free to £3 per month
7. Coach.me
As with many other habit tracker apps, Coach.me gives you specific goals to choose from and encourages you to achieve your goals by adopting or breaking habits. But what sets it apart is its in-built community, which gives you the opportunity to share your progress with other users who are working towards the same goals as you. As well as being able to ask community members questions and motivate each other, you can pay a personal coach to give you more help, advice and encouragement.
It's also worth mentioning the app's starter templates, which have been prepared by coaches and contain structured advice and exercises to follow.
Pros: Great community support and access to personal coaches
Cons: Users complain about a lack of customer support
Apple Store Rating: 4.2*
Google Play Store Rating: 3.5*
Cost: Free to $25 per week
8. Everyday
It is extremely easy to track your habits on the Everyday app. This is thanks to its user-friendly interface, which consists of a visual dashboard with tracking chains to motivate you to keep going. Your habits — which are stacked vertically on the left of your screen — are marked as done each day you do them to create a tracking chain on the right. As well as being able to see how long your current streak is, you can also see your highest score and the number of times you've performed a habit.
Everyday is compatible with Android devices, iPhones, iPads, Apple Watches, Mac computers and on the web, meaning you can use it on virtually any platform.
Pros: User-friendly interface and can be used on all platforms
Cons: Very basic
Apple Store Rating: 4.6*
Google Play Store Rating: 4.4*
Cost: Free to £2.50 per month
9. Habitica
Gamers will love Habitica because it combines gaming with habit tracking. To use it, you create an avatar, fight monsters and win points while developing new, healthy habits and dropping bad ones. Because of its gaming aspect, though, some people may struggle to use it at first.
To help with motivation, you can earn in-app rewards for ticking off a habit, and you're also able to connect with your friends in order to complete missions. Plus, it has all the other features you'd expect from a habit-tracking app.
Pros: It's fun and has a rewards scheme to help with motivation
Cons: It can take a while to learn how to use it
Apple Store Rating: 3.8*
Google Play Store Rating: 3.9*
Cost: Free to £4.99 per month
Get into good habits with a Getsby prepaid card
One of the best ways to pay for purchases and manage subscriptions is with a prepaid card. As well as being a secure way to pay online, you can
stay on top of your spending
, as you can only spend what you've loaded onto the card.
Wellicht vind je deze blogs ook interessant: