How can I top-up my Virtual Green Card?
You can easily top up your Virtual Green Card via your Card account. Press the "Card account" tab in account or log in directly to Getsbycard.dipocket.org. In your Card account you can add balance to your Virtual Card under the "Top up" tab. You can select a direct top-up using your debit- or credit card. Via this method you can top-up up to € 500 per load, with a maximum of € 1000 per day.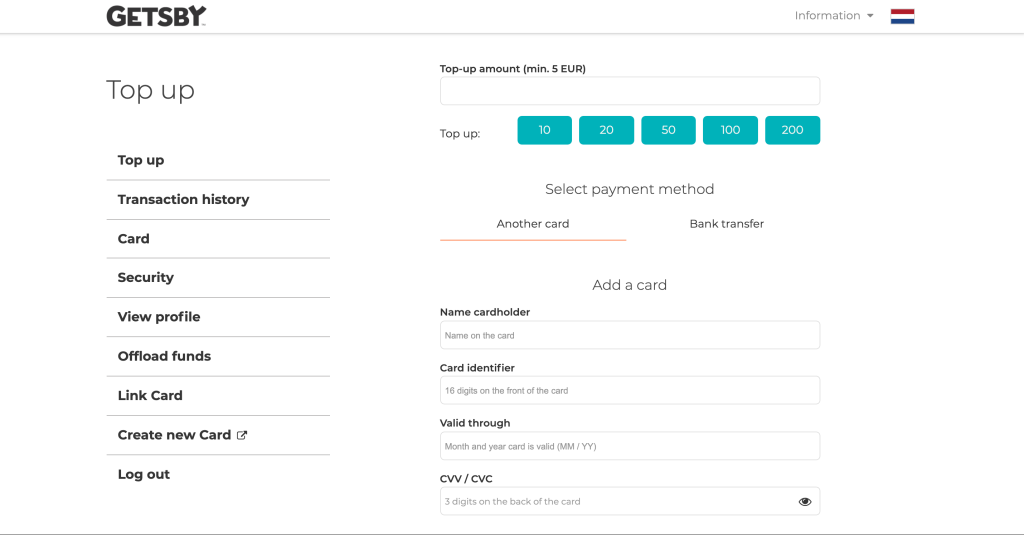 If you opt for a bank transfer, a unique IBAN is visible for your account to which you can transfer your balance. You can top-up up to € 7500 per bank transfer with a maximum of € 7500 per day. The balance is generally added to your account on the same day.